Der neue CEO Jaydeep Chakraborty schreibt aus seinem neuen Amt ein Brief an alle Spender und Spenderinnen.
Dear Supporters,
It is a great honour for me to lead and serve Calcutta Rescue. Dr. Jack is an absolute legend and his selflessness and relentless devotion have left me in a state of awe and admiration. He, and the fiercely committed and loyal staff, supporters and volunteers have created a brilliant charity. It is the directness and realness of what Calcutta Rescue does – in the field – at the grassroots – with our patients, students and staff that sets us apart and well placed to seriously transform lives. While our health clinics are ticking over relatively nicely, the specific targets we are aiming for this year are (i) a renewed focus on improving learning outcomes for our children and a new, childfriendly school building, (ii) consolidation and better management of our safe drinking water and arsenic removal project, (iii) solid execution of our 2nd mobile clinic across nine new and desperate communities in Kolkata and (iv) improved communication among all stakeholders, especially with support group members.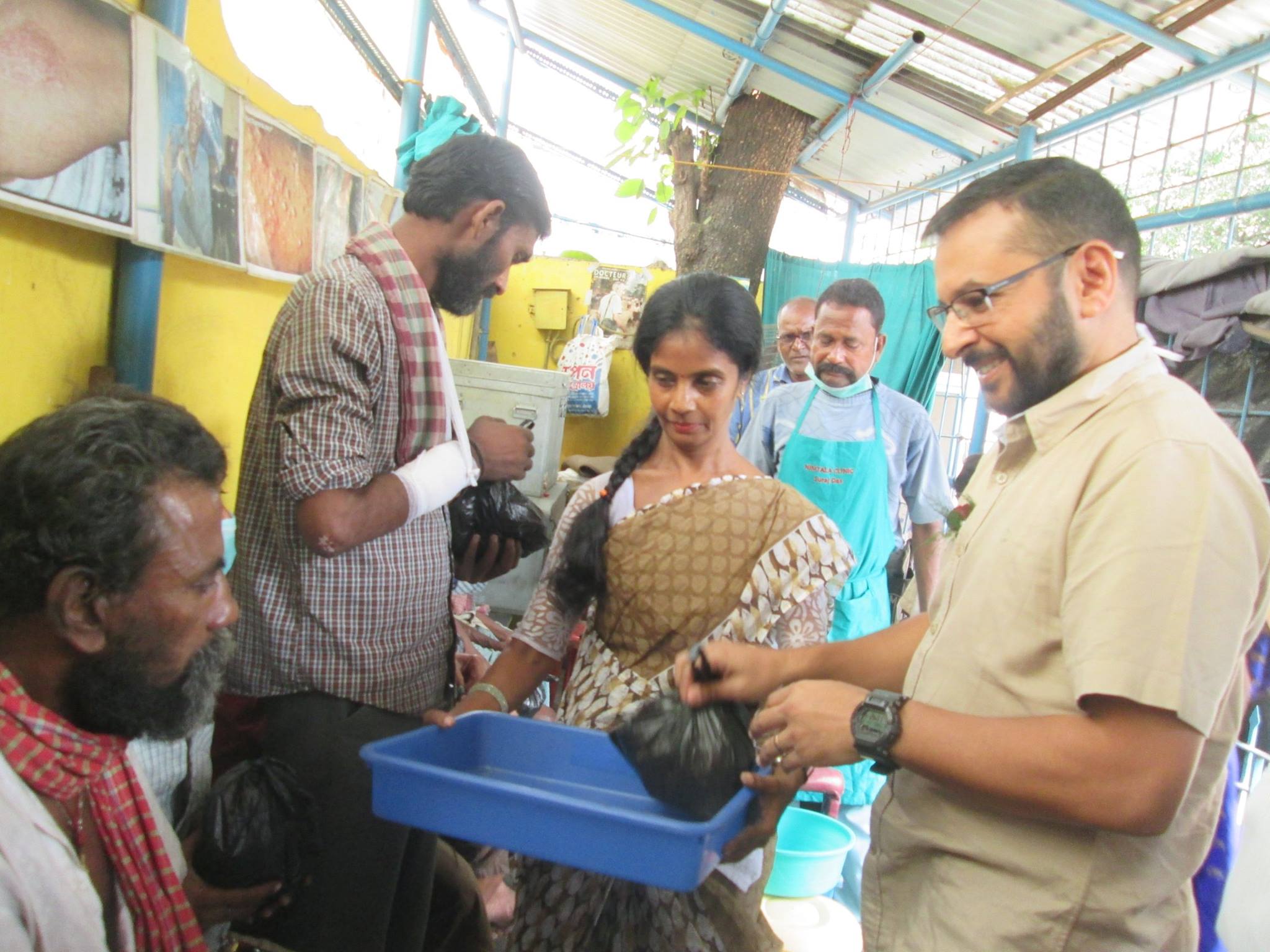 Dr. Jack says, "the most important aspect of our work is continuity– that those we help know we continue to be there for them".
I and the team in Kolkata hope you will continue to support this vital work – in the pursuit of a poverty-free Kolkata. Thank you."
Jaydeep Chakraborty
CEO Calcutta Rescue India